WE MAKES
READY-MADE SOFTWARE'S
WE AT APPOK INFOLABS BRING YOUR IDEA
INTO REALITY
No 1. App development company
Appok Infolabs is an App development company with a focus on ready-made and custom on-demand solution. We specialize in the deployment of custom applications and On-demand app development. We not only just sell the software also we make a healthy relationship with a client and his business. we try to help him every point of turn in business. Our Partners in almost all the region inside 22+ overseas country. Hire our freelance developer or hire app developer to get instant services, We are expert in analyzing and identifying the taste and preferences of the consumers and deliver services which help our client to stand powerfully with confidence in the current competitive market.,
Thanks to our Sales Research Team and the Advance Technology we use. We are delighted to call us the professionals to Place and Promote any product or Service of our partners from all of the world. Starting at the highest level, and deliver high quality App development company in which we are trying to accomplish your business goal and our main motive to research business object to make your business successful .
Our app development company provide best and quality mobile apps services include defining and prioritizing goals. We understand well all fundamentals and building blocks of a successful software development project. Appok Infolabs is an web and mobile application development company who serving clients from all over the worlds, We have ready-made solution of Taxi booking App and uber for Maids on demand mobile application and Roadside assistance App, Truck booking logistic App, mobile app development to all over the world.
Hire app developers or assign task to our freelance developer, for Taxi App Development, Laundry App Development & Roadside assistance App Development. empower powerful results to new startups and co-founders. We focus on Small scale industries and middle scale Industries to grow their business. We help/support/maintain technique helps client to grow revenue and maximize profits.
APP DEVELOPMENT COMPANY BRING YOUR IDEA INTO REALITY

We at appok app development company has developed long-range series of ready-made software's Products for Several Services industries, & Startups. Our expertise in app development  & make similar kind of many popular Apps like , Laundry & Dry Cleaning App, Uber like taxi app, Laundry App, Roadside assistance Apps, App for food industries, Multiple services on-demand uber apps, Uber for Handyman app, uber for dog walker, for all kind of On-Demand Services etc. and we avail ready-made solution to you at very affordable prices.
ON-DEMAND SOLUTION
We are expertise in design and development of on demand mobile applications with unique look and feel and powerful admin panel which can easily manage your business according to your business requirement.
MOBILE APP DEVELOP
Appok Infolabs knowing for Android and IOS app development company offering services from your app requirement conceptualization to deployment. Our testing and debugging skills make us unique from others.
IPHONE APP DEVELOP
Appok Infolabs is main Android application development company offering various services from your app requirement. We do detailed analysis for your requirement before start work and deliver revenue generational products .
WE LOVE OUR PROCESS

STEP WISE STEP AND THINGS ARE DONE
DESIGN
DEVELOPMENT Sketch It in which we create unique wire frame or mock-up to show blueprint of the app .
DEVELOPMENT
After finish al UI and UX we start implement it to coding environment using different programming languages.
API SETUP
In development process we need to integrate server side API Integration, Which mobilize your APP .
TESTING
Based on our analysis we keep do testing several time before launch any product.
LAUNCH & DELIVER
After testing several times we push codes to both Android and IOS APP STORES.
Maintenance
We at Appok not only build but took responsibility to maintain your app as well.
Know More About - Appok Pvt. Ltd.
Appok is the best mobile app development company situated in Middle India. We are giving the best innovation and gives countless specialized answers for our customers extending from little scale businesses to quality endeavours. We are one of the best choice of app clones worldwide, digital security and on-demand applications. We have solid expertise in Android and iOS application improvement too.
Our instant applications encourage new businesses startups to develop their business in a focused industry. We are the supplier of start to finish arrangement from structuring to improvement and advancement to testing to the maintenance of the software.
We bargain in just specially crafted administrations and not clones like our rivals. We structure customized applications that will best suit and serve our customers. We have all the technical knowledge and we know how to effective utilise existing resources. This makes us stand out from the crowd and will offer unique services to your business too.
Our ready-made applications helps startups to grow their business in a competitive industry. We are the provider of end to end solution from designing to development and development to testing and testing to maintainence of the software. We deal in only custom made services and not clones like our competitors. We design tailormade apps that will best suit and serve our clients. This is because we have all the technical know-how and manpower. This makes us standout from the crowd and will offer unique services to your business too.
We Follow a basic three-step process to achieve our dreams
1. Attract 2. Serve and 3. Retain. We attract our customers through promotions. We, at Appok, innovate to realize your business idea. Our business commitment is to establish long term goals with our clients. We put extra efforts and take initiative in order to get things done right for our clients. Our motto is "Treasure your relationships, not your possessions". Read more About Appok here.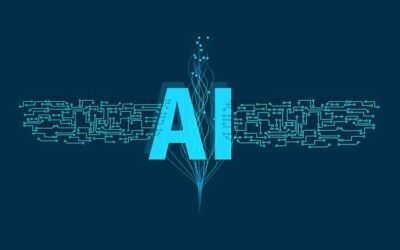 Why should Hire AI Programmer? There are several reasons behind people should hire (Artificial Intelligence) AI  programmer because human capabilities are limited, and we all know that human has several factors like fatigue, cost, time, to eliminates those all issue...
The Secret of Successful HOW TO BUILD AN APP LIKE DOORDASH APP IN 2021 What does it cost to make an application like doordash app? The ascent of computerized innovation is reshaping the market. Purchasers familiar with shopping on the web through applications or...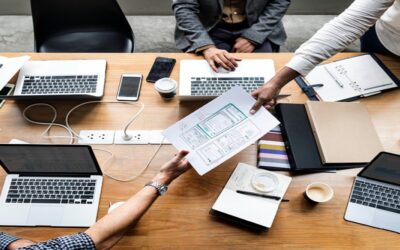 For what reason is it worth putting resources into portable app development? Individuals utilize cell phones in the present serious environment to match their #1 items. They view it as a sign that permits possible purchasers to rapidly have all the information....
read more
CHECK WHAT OUR CLIENTS SPEAK ABOUT US
USA
Ocana Ave Del Amo Blvd, Lakewood, CA 90713 USA
INDIA
#241- 254 Alaknanda Tower, Sector-7, Rohini, New Delhi India